Pest Control in Los Angeles
When it comes to pest control in Los Angeles, trust Tanler's as your reliable partner. With 13 years of experience serving the local community, we understand the unique pest challenges that residents face in the City of Angels. Our skilled exterminators are equipped with the latest tools and techniques to effectively eliminate pests and ensure a pest-free environment for your home. Count on Tanler for personalized solutions and exceptional customer service, making us the go-to choice for pest control in Los Angeles.
Exclusive Pest Control Provider For The Los Angeles Angels!
Image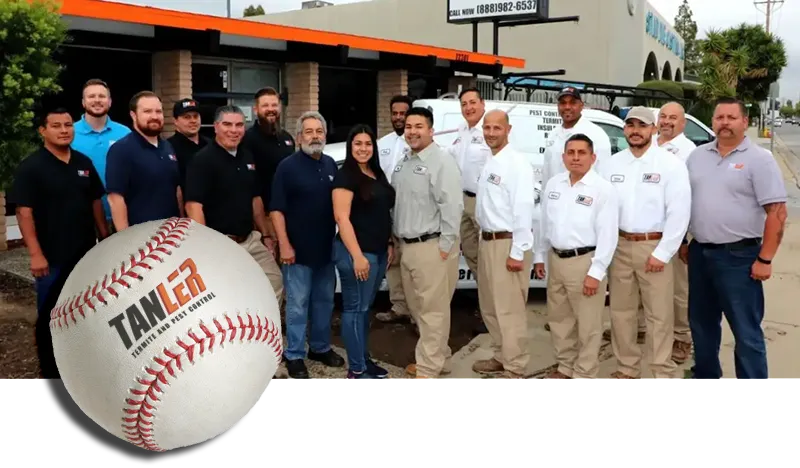 Save Some Cash Today!
Get special offers when you choose Tanler for your pest control needs!
Guaranteed Results From Local Experts You Can Trust
At Tanler Termite & Pest Control, we take pride in delivering guaranteed results through the expertise of our skilled Los Angeles exterminators. With 13 years of experience in the pest control industry, our team employs the most effective and environmentally-friendly methods to address your pest infestation concerns. Trust Tanler Termite & Pest Control to handle all your pest control needs with professionalism and proven results.
Image
Areas We Service in California
Tanler Termite and Pest Control proudly serves the vibrant state of California, catering to both Los Angeles and Orange County. With our team's extensive knowledge of the local pest population and environmental factors unique to these regions, we offer tailored solutions to address the pest control needs of our neighbors. ​​​​​​
Image