Bed Bug Treatment in Los Angeles
When it comes to bed bug infestations in Los Angeles, Tanler Termite & Pest Control is the go-to solution. As a trusted local pest control company, we understand the unique challenges that residents in this vibrant city. With our expertise and personalized approach, we deliver effective bed bug treatments that eliminate these pests and restore comfort to your space.
Our bed bug exterminators in Los Angeles will: 
Examine your property to identify the extent of the infestation and locate potential hiding spots.
Create a tailored approach that addresses your specific needs and delivers optimal results.
Target treatments for infested areas including mattresses, furniture, cracks, and crevices.
Provide educational guidance on how to identify signs of bed bugs, prevent their entry, and maintain a bed bug-free environment.
Eliminate Bed Bugs with Our Effective Treatment!
Effective bed bug treatments are crucial to eliminate these persistent pests from your home. At Tanler's, we employ a comprehensive approach to ensure optimal results. Our treatments focus on targeting bed bugs at all stages of their lifecycle, including eggs, nymphs, and adults. We utilize a combination of proven methods to eradicate bed bugs and their eggs from infested areas.
Signs of a bed bug infestation: 
Waking up with unexplained red, itchy bites that often appear in a clustered or linear pattern. 
Small bloodstains on your sheets or pillowcases.
Musty odor that is often described as smelling like coriander or almonds.
Finding live bed bugs in your home. 
Get A Free Bed Bug Inspection
At Tanler Termite & Pest Control, we understand the urgency and concern that comes with a potential bed bug infestation. That's why we offer a complimentary bed bug inspection to help you determine the presence and extent of the problem. Our experienced bed bug exterminators in Los Angeles will thoroughly examine your property, including bedrooms, furniture, and other key areas, to identify signs of bed bugs. Through our comprehensive inspection, we can provide you with an accurate assessment and recommend the most appropriate course of action. Don't let bed bugs disrupt your life. Contact us today to schedule your bed bug treatment and say goodbye to those pesky bugs for good!
Image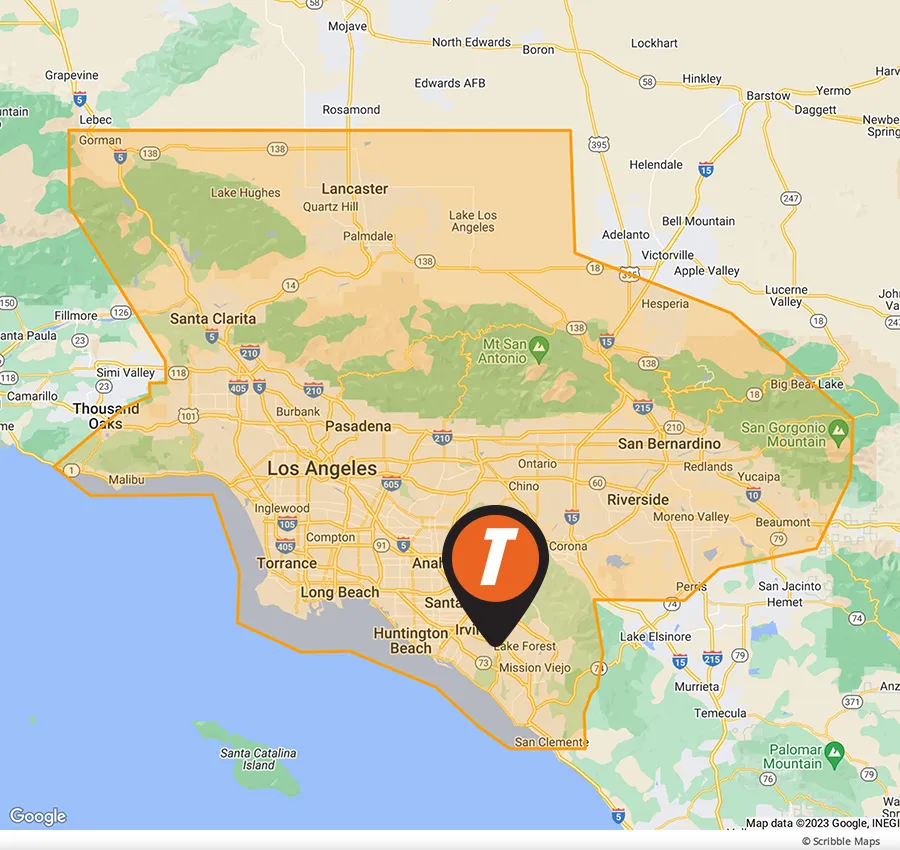 Areas We Service Around Los Angeles
Discover the cities near you and in the surrounding areas where we offer our top-notch general pest control service. Say goodbye to unwanted pests and enjoy a pest-free environment with our expert solutions. Click here to find out if we serve your city and schedule your appointment today!