Pest Control in Riverside
Are pesky pests ruining the comfort and safety of your Riverside home? Look no further! Our team specializes in same-day residential pest control in Riverside, providing you with the peace of mind you deserve. We understand the frustrations that come with dealing with common household pests like:
Ants
Roaches
Spiders
Fleas
And more
Our dedicated Riverside exterminators are highly trained in identifying and effectively treating a wide range of pests that may be infiltrating your home. With our comprehensive pest inspection, we will assess the severity of the issue and develop a tailored plan to get rid of those unwelcome visitors.
Image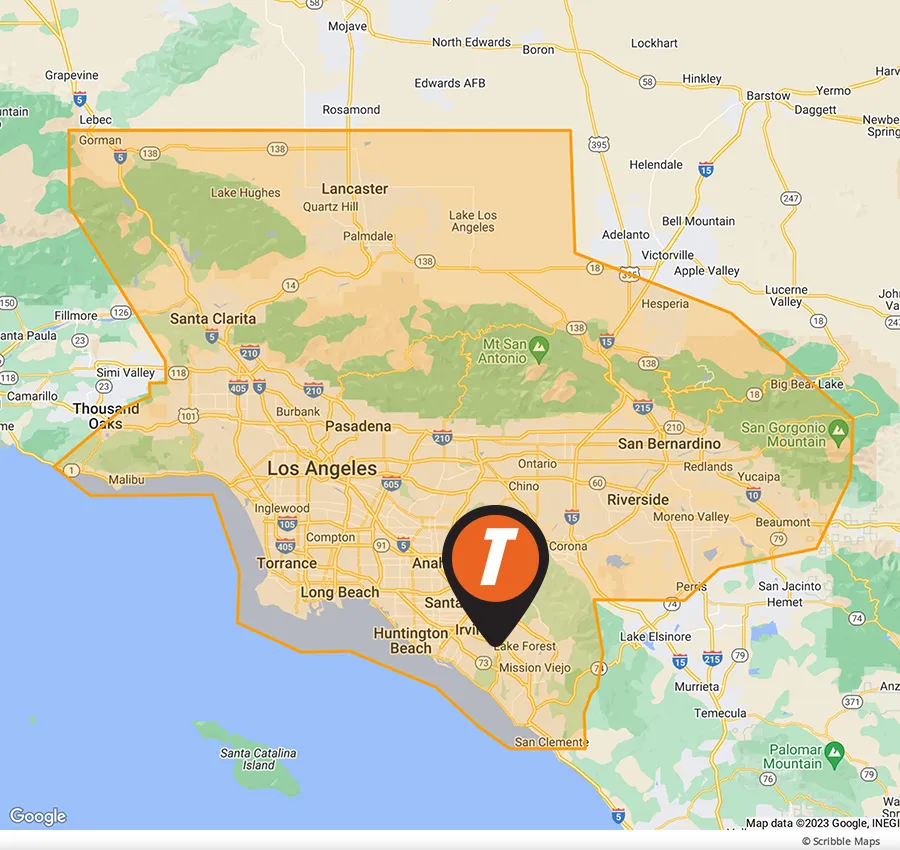 Termite Treatment in Riverside
In the warm climate of Riverside, CA, termites are an ongoing concern for homeowners. These tiny pests can wreak havoc on your property, causing costly damage that can be difficult to repair. But fear not, because our team of expert termite exterminators in Riverside are here to help! With our termite control service, you can have peace of mind knowing that your home is protected from these destructive pests. Don't let termites take over your property. Take action now and contact us to schedule your termite inspection. Let us help you create a termite-free environment in your home.
Our termite control in Riverside includes:
Family-and-pet-friendly termite treatments designed to rid your home of these unwanted guests without harming your loved ones.
Use of industry-leading products like Altriset and Termidor H.E to ensure effective and safe termite control. 
Comprehensive monitoring and prevention methods designed to ensure that your home remains termite-free for years to come.
Bed Bug Treatment in Riverside
Tired of endless nights of tossing and turning? Can't seem to get rid of those pesky bed bugs? Get rid of bed bugs once and for all and reclaim your sleep. Our experienced team of bed bug exterminators in Riverside are ready to tackle even the toughest infestations. Don't let bed bugs control your life any longer.
When you partner with Tanler for bed bug control in Riverside, you can expect:
Our team of experts will thoroughly inspect your home to locate the source of the bed bug infestation.
Family-friendly bed bug treatments are not only effective but also gentle on your family and pets.
We use cutting-edge technology to heat your home to temperatures that bed bugs can't survive.
If bed bugs persist after our initial treatment, we will provide free retreatments until the problem is resolved. 
Rodent Control in Riverside
In Riverside, California, where the warm climate and abundance of green spaces naturally attract rats and mice, it's crucial to stay on top of rodent control. With our rodent exterminator service in Riverside, you can rest assured that your home will be free from these pesky critters.
We offer a comprehensive range of services to address all your rodent control needs, such as:
Rodent inspection
Rodent cleanup and sanitation
Rodent exclusion
Rodent trapping
And more
Whether you need ongoing rodent control service or a one-time solution, we have you covered. Our recurring service options provide continued protection and peace of mind, while our one-time services offer a quick and effective solution to get rid of rats and mice. Don't let rodents take over your home or business. Trust our rodent control service in Riverside to keep your property rodent-free. Contact us today for a free quote and take the first step in creating a pest-free environment.