Pest Control in Los Angeles
With the warm climate and dense population, Los Angeles is prone to various infestations. Whether it's rodents, insects, or other creatures, they can cause significant damage to properties and pose health risks to occupants. Hiring a professional pest control service in Los Angeles ensures that the infestation is effectively and safely eliminated. Luckily, Tanler Termite & Pest Control is here to help! Our experts have the knowledge, experience, and tools to identify and address the root cause of the problem, providing long-term solutions to prevent future infestations.
Our pest control services will eliminate common household pests such as:
Ants
Roaches
Rodents
Spiders
Fleas
And more!
Family-Friendly Treatments 
Tanler Termite & Pest Control offers a range of family-friendly treatments that prioritize the well-being of your loved ones. Our expert team employs effective methods and products that are specifically designed to minimize potential risks while effectively addressing pest problems. You can relax knowing that our experienced team is taking care of your needs.
Prevent Pests with Our Local Services
When you need reliable pest control in Los Angeles, turn to Tanler Termite & Pest Control. Our team of experienced professionals will help you get rid of pests and keep them away for good. We use effective treatments that are tailored to your specific needs, ensuring maximum effectiveness and long-term results. 
When you partner with us for pest control, you can expect: 
A thorough inspection to identify any issues and determine the best course of action.
Create a tailored plan to target the specific insects in your home.
Effective treatment options to ensure your home remains pest-free.
Free retreatments if your problem persists in-between treatments. 
And more! 
Convenient Saturday Servicing 
At Tanler Termite & Pest Control, we understand the demands of busy schedules and the need for flexibility when it comes to pest control services. That's why we offer Saturday servicing to cater to your home's needs conveniently. Our team is dedicated to providing efficient and reliable solutions, and by offering Saturday appointments, we aim to accommodate your availability and ensure a seamless experience. With Tanler Termite & Pest Control, you can have peace of mind knowing that your problem can be addressed on a day that works best for you, without compromising on quality or convenience.
Image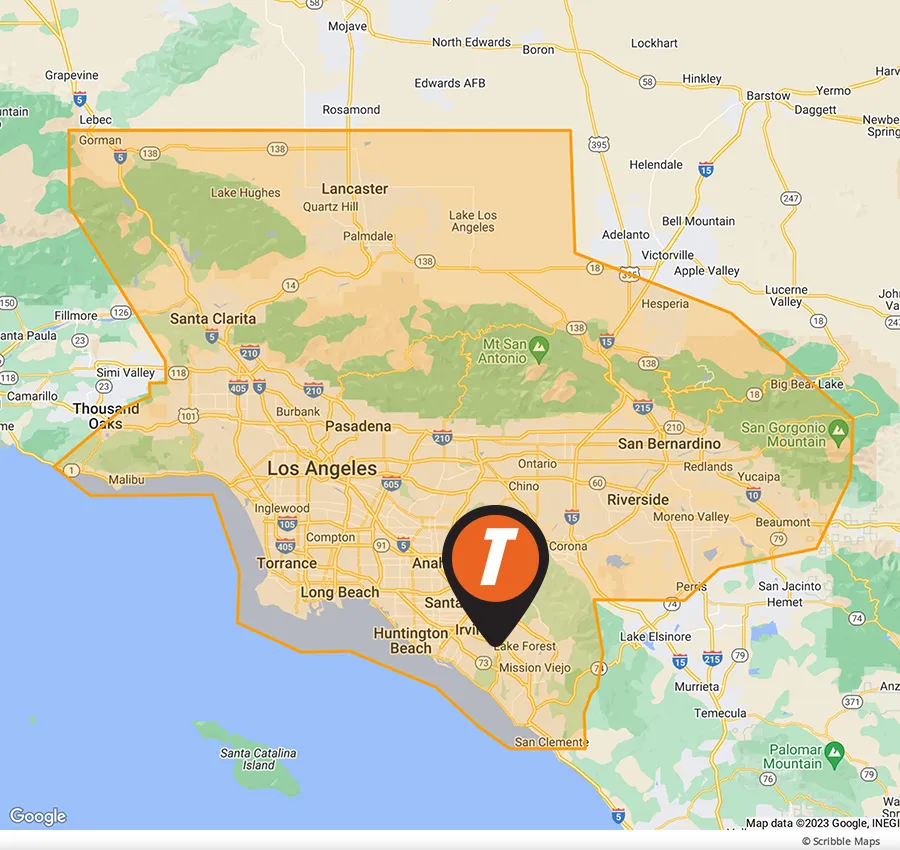 Areas We Service Around Los Angeles
Looking for reliable pest control services near you? Check out our list of cities where we offer our general pest control service, providing effective solutions to keep your home bug-free. From the surrounding areas to nearby towns, we've got you covered.