Rodent Control in Los Angeles
Are you struggling with rats, mice, or other common household rodents in Los Angeles? Look no further than Tanler Termite & Pest Control for all your rodent control needs. Our team of experts have 13 years of experience in dealing with these pesky creatures. 
Our rodent control services in Los Angeles include: 
A thorough inspect your property to identify any signs of rodent activity. 
Create a custom treatment plan to address the infestation.
Strategic placement of bait stations and traps to target rodents effectively. 
Enjoy peace of mind in a rodent-free environment. 
Don't let rats, mice, or other rodents take over your property. Contact Tanler Termite & Pest Control today for reliable and effective rodent control in Los Angeles. 
Protect Your Home from Unwanted Rodents
When it comes to rodent control, Tanler Termite & Pest Control stands out as the ideal choice. Our exceptional services are tailored to effectively address your rodent infestation problems. With Tanler's, you can rely on our expertise and experience in dealing with rodents, ensuring that your home is protected from these troublesome pests. Our dedicated team is committed to providing exceptional service and ensuring your satisfaction. Don't let rodents take over your home. Contact us today for a professional rodent inspection and let us handle your rodent control needs.
Our technicians use rodent-proof materials such as:
Metal flashing
Galvanized steel screens
Concrete
Signs of Rodent Infestation
If you suspect a rodent infestation in your home, it's crucial to take prompt action to address the issue. Rodents can cause significant damage to property and pose health risks. To help you identify whether you have a rodent problem, here are some common signs of a rodent infestation to look out for:
Chewed wires and insulation.
Gnaw marks on furniture and walls.
Droppings and urine stains.
Unusual pet behavior or noise in walls.
Foul odor in your home.
Family Owned and Operated 
As a family-owned and operated business, we prioritize your satisfaction and the well-being of your home. With our residential rodent control, enjoy peace of mind knowing that your property is protected. Let us bring our expertise and efficient solutions to effectively eliminate rodents from your Los Angeles home.
Image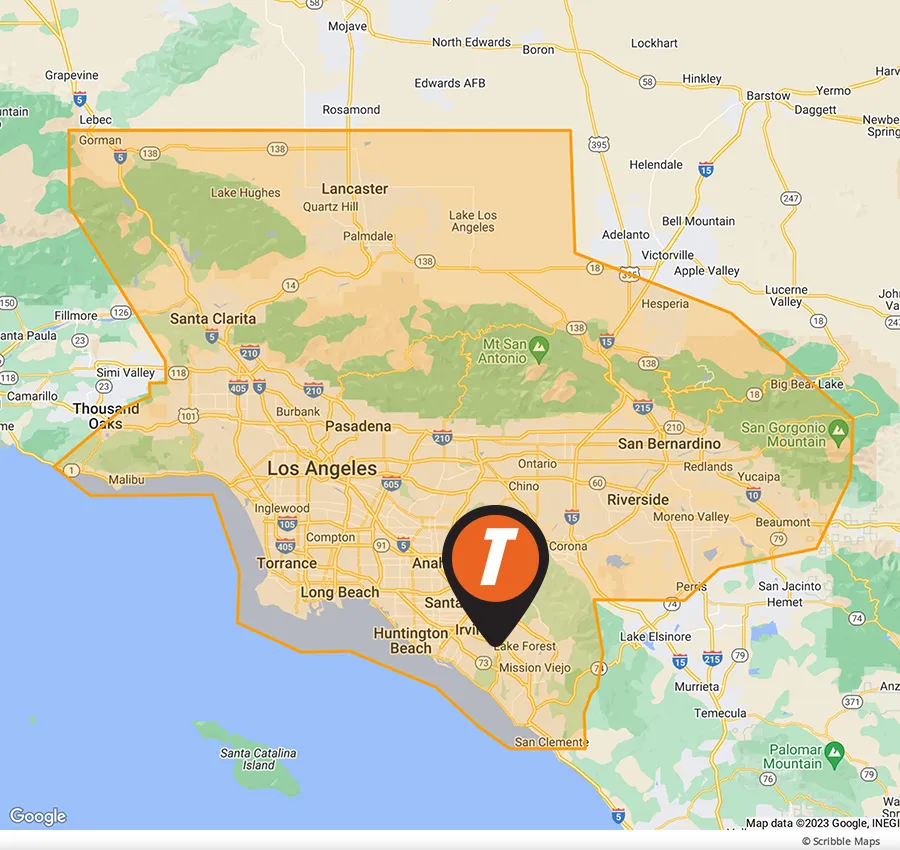 Areas We Service
Discover the cities near you where our top-rated general pest control service is available. Don't miss out on our reliable and effective pest control solutions in the surrounding areas. Click here to explore our list of cities and schedule your appointment today!