Pest Control in Rancho Cucamonga
When it comes to pests in Rancho Cucamonga, we understand the frustration and inconvenience they can cause. Whether it's ants, roaches, spiders, fleas, or any other common household pest, we're here to help. With our general pest control expertise, we have the knowledge and experience to handle any pest infestation. Contact us today for reliable, effective, and safe pest control services in Rancho Cucamonga. Trust our team to bring peace back to your home and protect your family from unwanted intruders.
Our team of skilled exterminators are trained to:
Identify the source of the problem in your home. 
Implement targeted solutions to get your home pest-free again.
Eliminate the root cause of your infestation to prevent future problems.
And more!
Image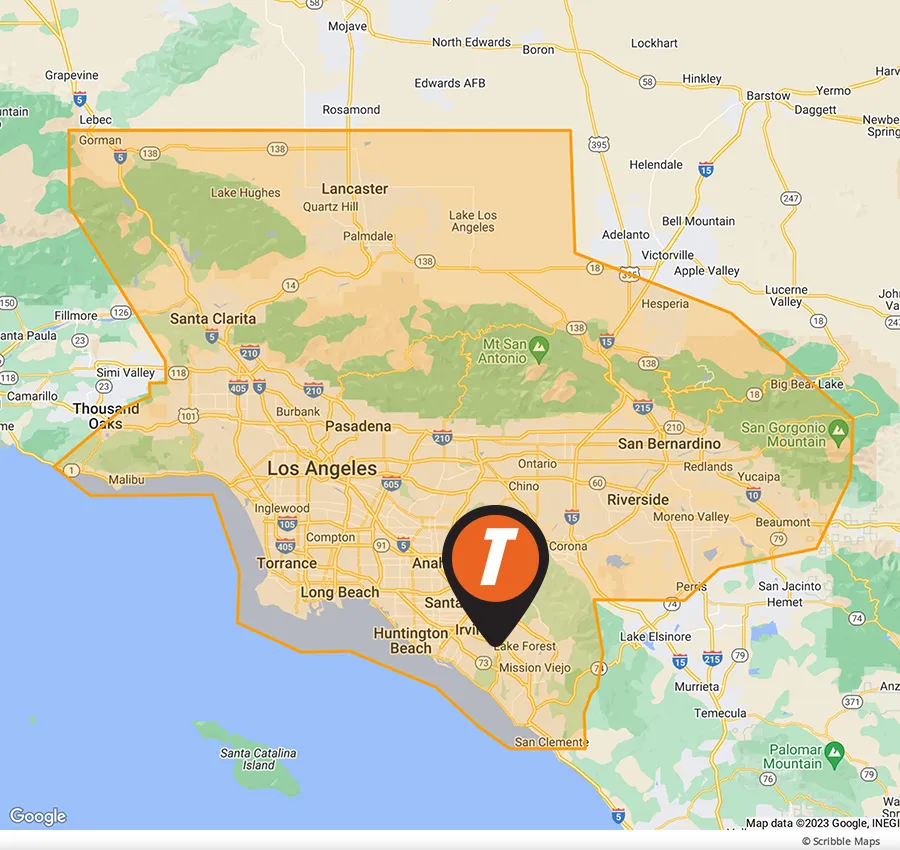 Termite Treatment in Rancho Cucamonga
In Rancho Cucamonga, CA, our termite exterminator service offers family-and-pet-friendly termite treatments, ongoing termite control, monitoring, and prevention, as well as comprehensive termite inspections. Living in Rancho Cucamonga, you know that the humid climate creates the perfect conditions for termites to thrive. Don't let termites take over your home. Trust our dedicated team to provide you with the best termite control service in Rancho Cucamonga.
Our termite control services include:
Comprehensive termite inspection to assess your property to identify any signs of termite activity.
Create a customized plan tailored to your specific needs. 
Innovative treatments, such as Altriset and Termidor H.E., to effectively get rid of termites without putting your family or pets at risk.
Ongoing prevention and control to ensure that your home remains termite-free.
Bed Bug Treatment in Rancho Cucamonga
Don't let bed bugs take over your life any longer. It's time to finally get rid of bed bugs and reclaim your peaceful sleep. Our team of experienced bed bug exterminators in Rancho Cucamonga are ready to tackle the toughest infestations and provide you with a home that is truly bed bug-free. Our bed bug control service in Rancho Cucamonga is here to help you say goodbye to these pesky pests once and for all.
When you partner with us for bed bug control in Rancho Cucamonga you can expect:
Our team of experts will thoroughly inspect your home to determine the extent of the infestation. 
Treatments that are family-friendly, using methods that are effective yet gentle on your home and health.
High-intensity heat treatment to reach every nook and cranny, ensuring that no bed bug can survive the heat.
Free retreatments to ensure complete eradication.
Rodent Control in Rancho Cucamonga
Living in Rancho Cucamonga, California has its perks, but it also comes with its fair share of challenges. The warm climate, abundance of food sources, and inviting landscapes make it the perfect environment for rats and mice to thrive. Don't let these unwanted visitors start building their own stories in your home. Take control of the situation with our top-notch rodent control service.
Here's what sets our rodent control service in Rancho Cucamonga apart:
Rodent Inspection: Our team of experts will thoroughly inspect your property, leaving no corner unchecked. We'll identify any entry points or signs of rodent activity, giving us a clear picture of the situation.
Interior Trapping: If any rodents have already made their way inside, we'll swiftly and safely capture them using humane traps. Our team is experienced in handling these critters and will ensure their removal without causing any harm.
Rodent Exclusion: Prevention is key when it comes to rodent control. We'll seal off any entry points, such as gaps in walls or broken vents, to keep them from sneaking back in. Our exclusion techniques are efficient and effective.
Recurring or One-Time Service: We understand that every situation is unique. Whether you need ongoing rodent control service or just a one-time extermination, we've got you covered. Our flexible options cater to your specific needs.
Say goodbye to the nuisance of rats and mice in your Rancho Cucamonga home. Our rodent control service is designed to eliminate these pests and protect your peace of mind. Don't let them run rampant in your space, get in touch with our team of skilled rodent exterminators today.